Having started with a collection of miniatures from the previous edition of Warhammer 40K, I already had a good selection of units to choose from. That means some of them were also already painted. However, displaying my long cultivated ability in the painting department usually yields less than impressive results. My earliest attempts at a painting scheme left me with what I had been calling the Bone Giants. Large expanses of unshaded, unblended, and barely washed metallic paints were the hallmark of the one unit I had finished. They lacked the luster I so desperately wanted, but at least made a nod towards the Iron Warriors, a chapter with which I am quite obsessed, fluff-wise. Suffice to say I had to either improve upon this painful, if not total, failure or abandon it in favour of a new design.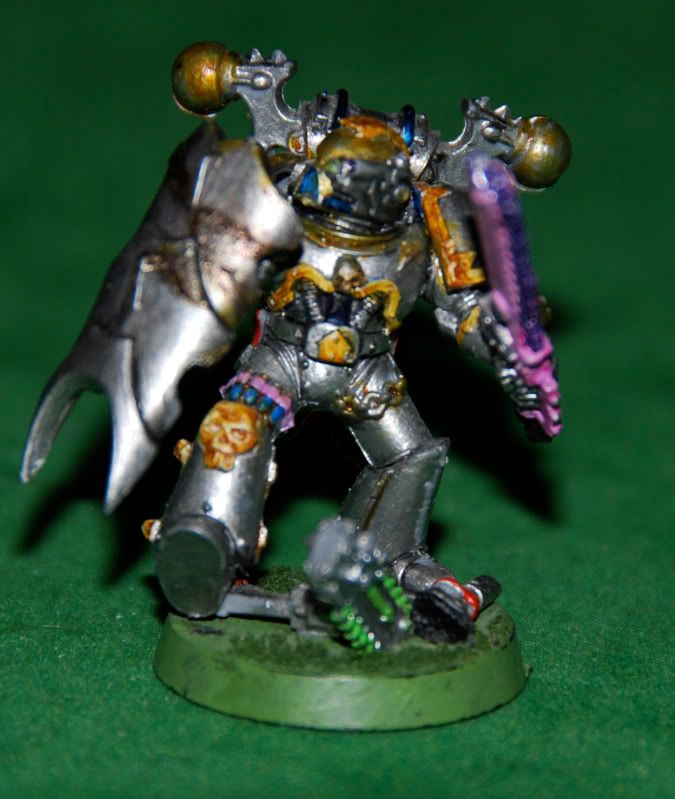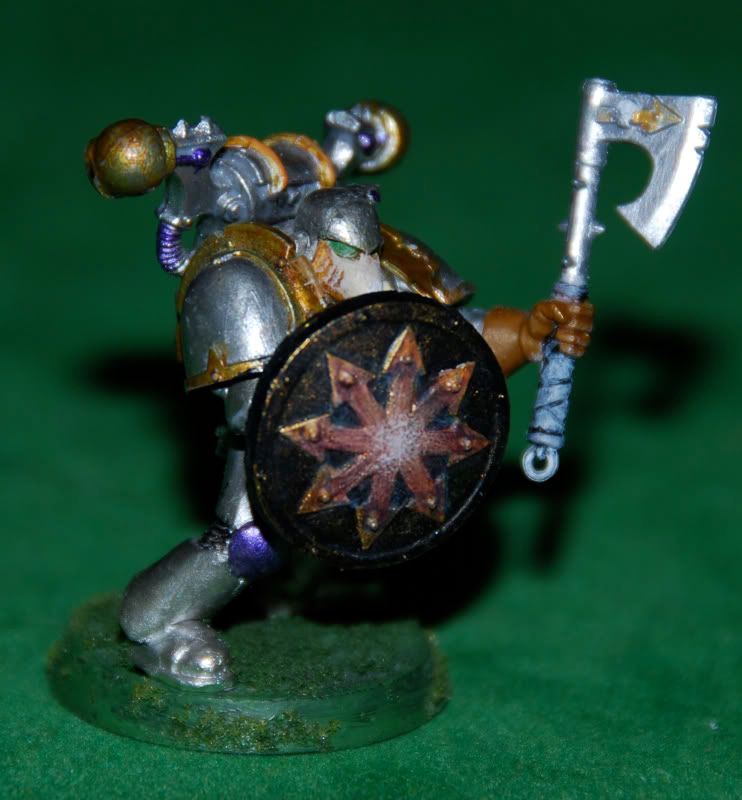 Thinking I needed a new approach, I tried to create a variation of the Storm Lord painting scheme. That didn't end so happy either, as my dry brushing skills are far from 'leet' as they say. Though I love the contrast, I am still left with either improve or abandon. At least now I had two bad paint jobs to choose from.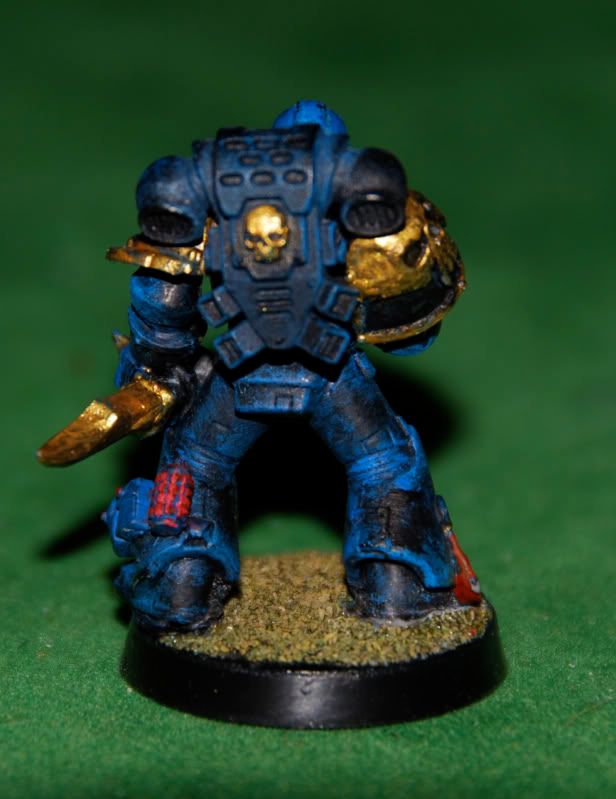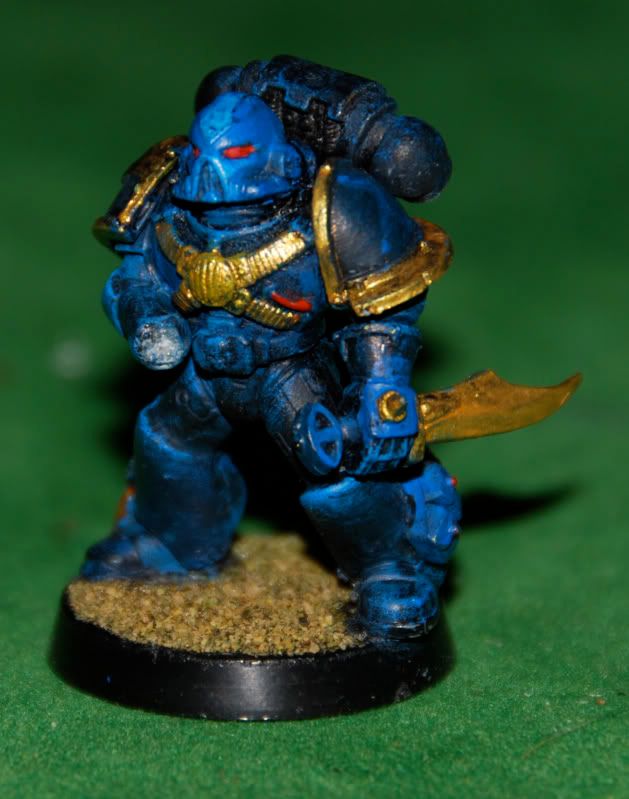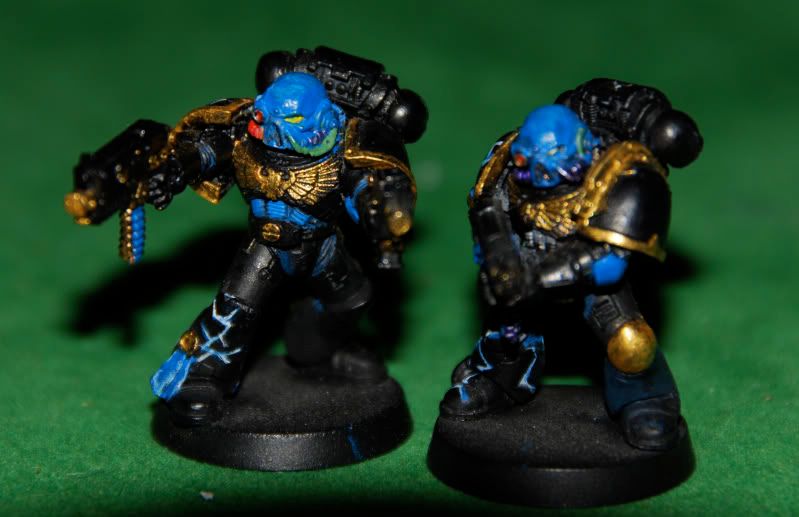 A couple of days ago I crawled through the bug infested basement where we keep all our paints and retrieved an old can of wood varnish. I was going to try dipping. I had done it once before and was not as happy as I could have been with the results, but I was lazy and desperate....mostly lazy. I figured I would attempt the dipping on one of my silver saturated marines and it didn't turn out so bad. With the exception of a little gunk at the bottom, which I had to quickly clean off, the varnish did its job. Incidentally, a green wash from my last attempt to make this model look like a Plague Marine really jumped out, especially on the backpack. With a little more practice, I think I can get these models looking relatively close to the Reborn paint scheme in the book.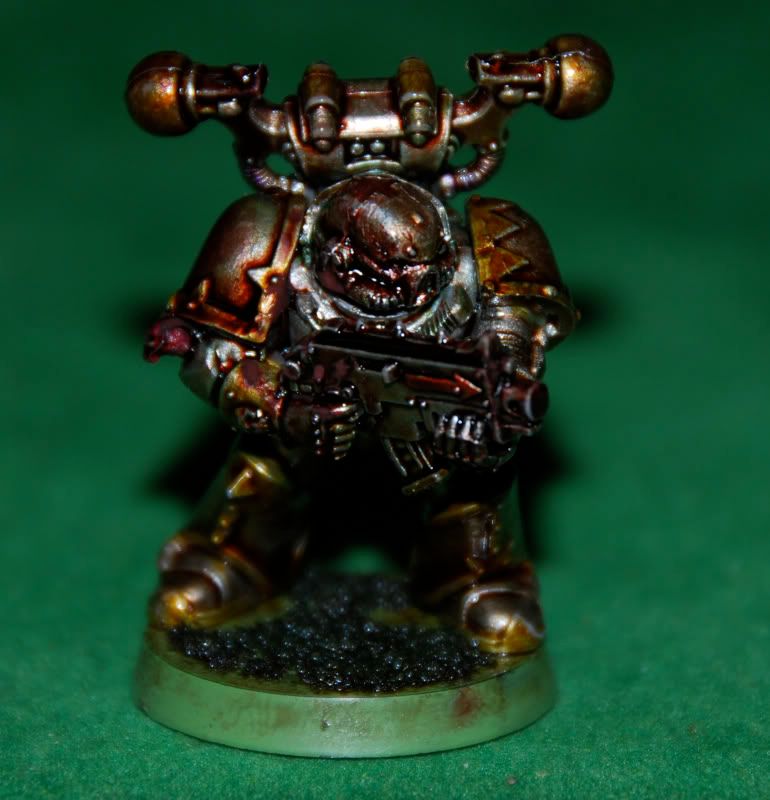 Thus, I found my intended paint scheme. The next step is to change the entire above squad into looking like this. I think I am going to play around with the green wash and such to see what happens.
My choice now is whether I should clean the blue marines and go totally Reborn, or if I should try dipping on them and see what happens. Having begun to tire of testing my poor paint skills, my mind is leaning towards the former of the two choices